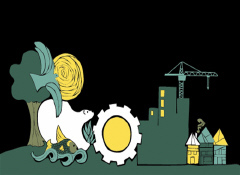 Vacation Rental Maintenance
Maintenance & Construction
Vacation Rental Maintenance offers impeccable services for home owners that care as much for their vacation home or rental as they do for their own residence. 

With a full scope of licensed and bonded services from yard work and handyman skills to housekeeping and emergency service callls, we're sure to keep you, your guests, and your home happy all year round!
  
Benefits to our clients include: 
- Service area from Sultan to Scenic
- 40 years combined experience in hospitality & customer service
- Reliable housekeeping between guests; get more bookings!
- Hotel style cleaning with consumable supplies provided for guests
- Detailed guest damage reporting
-Hot tub / Spa maintenance 
- Waste removal and recycling services
- Emergency call services
- General Contractor licenced and bonded 
I want to thank both of you for not only your great service over the years, but your warm welcome many years ago when we bought the cabin. Susan and the girls have fond memories of those days.

Steve W.

Lorem ipsum dolor sit amet, consectetur adipisicing elit, Sed do eiusmod tempor incididunt ut labore et dolore magna aliqua. Ut enim ad minim veniam.

JOHN STEVENS
Thanks to Bud for a great piece of work. My house had a perplexing electrical problem and my work around was nothing but a band-aid. Bud fixed the whole thing up in a very short time and with total efficiency. My kitchen lights are restored and all is well. Bud is thorough, professional, and his pricing is totally fair, I will be consulting with him on a chimney install in the near future!

B. Conner, Gold bar, WA

Lorem ipsum dolor sit amet, consectetur adipisicing elit, Sed do eiusmod tempor incididunt ut labore et dolore magna aliqua. Ut enim ad minim veniam.

JOHN STEVENS


7944 Fake Ave, Door 56 Wonderland, NYC 12347

+92452 241564 +92452 458564